Fierce Conversations:
How to Address Toxic Employees
Managing difficult people is simply a fact of business that is all too often ignored. The effect of toxic employees on organizations is immense including poor morale among talent, added stress, lost productivity, and a negatively affected bottom line. Fierce survey results show that 78 percent of respondents claim their organizations are extremely to somewhat tolerant of colleagues with negative attitudes. Thus, toxic employees are a leadership problem.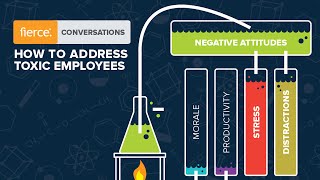 We appreciate your confidence and want you to know that the information you send to us will stay with us. It will never be shared, rented or sold. Please read our Privacy Policy for more details.