Fierce Teams In 2022
Focusing on employee experience has never been more important
Navigating the last two years has been experimental at best. It's time for a plan to ensure your teams are feeling safe and supported. Learn how Fierce optimizes team communications and employee wellness.
Team Wellness & Communication Challenges In
The NEW NORMAL
Confrontation in hybrid workplaces
Accountability with remote teams
Work/life balance and supporting working
parents
Continual change management
Coming together in a time of Polarization and unconscious bias
How
Customized Communications

Training from Fierce Can Help
A lack of understanding within your leadership teams can trickle down. We've always been a company immersed in communication and the last two years have proven just how significant communication is.
We address the biggest culture and leadership challenges companies face today — from accountability and confrontation to efficiency and productivity — by turning difficult situations into opportunities to thrive.
Our speciality is creating the right training solutions for you and your teams to foster trust, promote productivity, and create healthy cultures within your company or organization.
Our training includes blended, virtual, and in-person options to fit your unique needs and your comfort levels.
We can't keep doing business the same way. The years 2020 and 2021 were experimental at best. Our teams need a clear runway to the future.
Partner With An Award-Winning Leadership Training Provider
From fast-growing startups to family-owned businesses to multinational corporations, we help people talk about what really matters. We proudly partner with clients from a broad array of companies, educational institutions, and government organizations.
"Fierce Conversations has proven to be one of the most practical, thought provoking, and relevant programs we offer our associates today. Fierce gives them tools, skills, and courage to have those 'needed conversations' with authenticity and grace, whether in the workplace or in their homes. Everyone's talking now."
Lou St. Ville
HR, Director of Education and Development

"Everyone I've spoken with is excited about the next session and eager to learn more. I have searched to find someone who has some skepticism about the training and I have yet to find anyone. This is very thrilling for me! I am so taken with this content that my hope is for us to continue to bring it into our culture by including every division into the training to help us create a fundamental shift in the way we communicate and build relationships across the organization."
Kelly Paine
Manager, Accounting, Costco
"Changing old traditions within an established industry requires new ways of doing and being. Fierce has given us the 'permission' we need to change behaviors and the tools we need to make it happen. The quality of conversations is improving and leading to innovation and change."
Tiffany Austin
Internal Learning Consultant, Symetra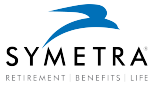 Additional Team Development Training Resources
Dive into our Buyer's Guide: A step by step introduction to develop a successful communication training program
LET'S start the conversation